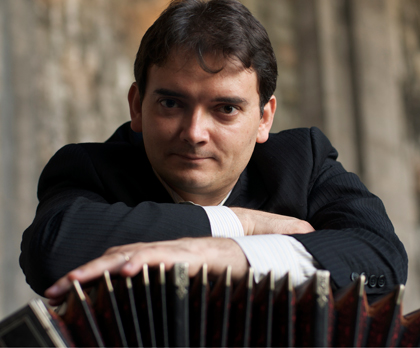 TEACHING
In addition to his extensive performance career, Hector Del Curto is a dedicated teacher and educator.
In 2014, he has established the Bandoneon Intensive Workshop and the Stowe Tango Music Festival, the premier tango music festival in the United States, noted both for its unique series of performances and its high level of musical training. As the festival's Artistic Director, he coaches and directs the Stowe Tango Music Festival Orchestra, a 20 plus piece tango orchestra comprised of an extraordinary group of selected students from all over the globe, the finalists of Che Bandoneon International Competition and world-class artists including guest tango legends from Argentina.

Over the years, Hector Del Curto has given a numerous workshops and masterclasses at music conservatories, universities and institutes such as Oberlin Conservatory of Music, Eastman School of Music, NYU, Columbia University, SUNY and Lincoln Center. He also maintains a private teaching studio online.